About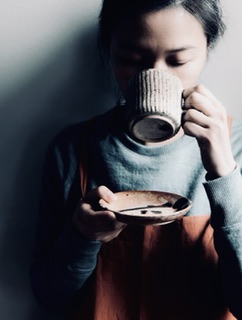 Welcome to 1212craft! My name is WM Tang, I was a full time Industrial designer and now I'm the creator behind every piece of hand-crafted ceramic pottery that you see here. I've been developing my skills for the past 7 years, starting with simple hand sketches and measurements, and progressing to throwing and centering a clay ball on the wheel to shape the desired form and curve.
My designs are intended to last for many years, minimalist look with classic shape. Each piece is unique and limited quantity, slight variations in size, color, and finishing that make it truly one of a kind. I believe that my pottery can compliment the space around you for now and in years to come, or as a surprise for friends on special occasions such as birthdays, housewarming, wedding anniversaries or other festivals.
In May 2019, I visited Kasen Pottery studio in Nagoya Japan to enhance my pottery skills. Under the guidance of Hiroshige Kato San, the twelfth generation master of the clan, I engaged in intensive daily practice sessions to refine my abilities. This experience significantly influenced my work, inspiring me to create pieces that seamlessly blend functionality with aesthetic appeal. Since then, I have continued to incorporate these principles into my pottery creation.
I now create all of my pottery in a shared studio based in Washington, where I've had the pleasure of meeting wonderful friends and talented artists. Each piece of my ceramics is carefully hand crafted using stoneware clay and glazed with food-safe, lead-free materials. They are high-fired at temperatures exceeding 2300 degrees F.
I invite you to explore my products and please read the detailed product descriptions, also the Policy and Shipment pages before making your purchase. Thank you for stopping by 1212craft. Have a good one!